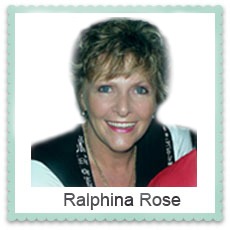 Ralphina Rose was born and raised in Australia, and now makes her life in the beautiful and majestic countryside together with her two magical Cocker Spaniels, Miss Jasmine and Mr Merlin. Ralphina Rose is able to guide you through your most difficult problems. She is honest, compassionate and, even though you may not want to hear it, will tell you the truth, as gently as possible.
So whether your questions involve love, money, family relationships, health or spiritual growth, Ralphina Rose has the answers and guidance you need to empower your life and free your Spirit. Please visit her at RalphinaRose.com for more information.
Note: Clicking the link above will take you to this Psychic's Personal Website.
Want a Reading right away? Psychics Online Now.
FREE Manifestation Ritual with every reading!