Kajama offers Free Spells, Rituals and Meditations designed to help you manifest your greatest desires. Find them now under our Spells & Rituals menu.
Free Daily Tarot Message - What do the cards have in store for you today? Get personal insight, direction and guidance with our "virtual" Free Daily Tarot Message.
Give the Gift of Enlightenment!
Kajama Gift Cards are now available. The perfect gift for birthdays, weddings, anniversaries, holidays or just because! Cards can be purchased for any amount and used for any service or product Kajama offers, including Psychic Readings! Click here for more information: Kajama Gift Cards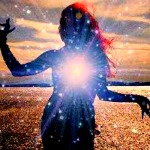 Jennifer Jean is proud to announce her new ABC Academy for Spiritual Development!

New class at the ABC Academy for Spiritual Development!

**Meet Your Spirit Guides** on Monday May 3, 7-9pm Eastern time.

In this innovative new class, Jennifer Jean will introduce you to your unique spirit team and help to make stronger and deeper connection to your life purpose. For more information, please visit: https://www.readingsbyjenniferjean.com/blog
FREE - 3 EMPOWERING MEDITATIONS! Dominique is offering three life-changing meditations, at no cost to you. Listen to them now at IntuitiveMoon.com and select the Shop menu.
SPECIAL! GET 15 MINUTES FREE! For a limited time, all 30-minute sessions with Miranda will be awarded 15 minutes FREE! You must schedule ahead in order to take advantage of this offer by emailing mirandaatkajama@gmail.com for details. Take advantage of this great offer today!
Never Miss A Day! Receive over $60 in free Special Gifts when you join Susyn Blair Hunt's Celestical Circle today! Have your horoscopes delivered right to your email or smart phone every morning. Subscribe here.