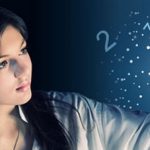 Welcome to May!
May is a 5 universal month in numerology, signaling a lot of twists and turns on the cosmic roadway. Translation? With Mercury retrograde throughout most of the month, you can rest assured that you may need a back up plan to ensure that things move forward without any major hiccups. So, be ready to pack your bags or change direction at a moment's notice!
Have your sights set on a long weekend in Cabo? The travel bug may have you itching to explore a new locale or shake up your daily routine. If you can, do your research during the retrograde and wait until it goes direct on May 22, before booking your flight. However if the pina coladas and sandy beaches can't wait until the stars align, just know that the 5 vibration will encourage you to be flexible with your itinerary and go with the flow in the face of any issues along the way.
No one's discouraging you from trying new things, but remember when we're in the numeric cycle of the 5, we're not always behind the wheel and things can often feel beyond our control. So, if you've in between jobs or thinking of changing careers, now would be a good time to self-promote, stretch out of your comfort zone and gather more information on what you need to qualify and land your dream job.
The 5 is also part of the mental triad of numbers, this is the ideal time to channel your inner detective and get down and dirty in order to learn the truth about a situation that's been troubling you.
Under the influence of the 5 vibe, life may also feel like a delicious buffet, full of variety and tempting opportunities. Some of it may taste like sweet champagne and strawberries. But for others, it may feel like you've won a walk on role to the Real Housewives of NY with some family, ex or office drama. The 5 cycle is just warning you to the potential for the emotional roller coaster and energy drains to come. The anti-dote: Don't get sucked in. One of the biggest lessons this month is to know when to let your hair down and have fun vs. when to practice self-discipline, moderation and restraint when emotional triggers and behaviors threaten to keep you in a continuous loop of chaos or negativity.
The latter does not have to be your reality. Affirm: Not your circus, not your monkeys. You have the power to leap to freedom by changing your perspective and direction. Stay active, keep your mind focused on healthy outlets and enjoy the journey. Call upon your A-team of Spiritual Guides to keep you grounded and forward facing. May will bring you a present in the form of expansion, and looking at where in your life you may need to think outside of the box, dream bigger and make a change that allows you to spread your wings and soar to new heights.
xo Zuri
---
Zuri Eberhart is a Florida based psychic intuitive and energy healer, bringing magic and clarity into the lives of men and women from across the globe. To schedule a private reading with her, contact Zuri at Ask Zuri.com.