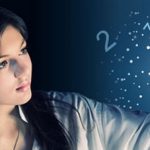 Happy December!

Ready to kick off the holiday season with Christmas carols, Hanukkah presents and mugs full of warm cider?

December is the 12/3 month of the year, spotlighting all of the holiday celebrations around the world.

No matter what your spiritual affiliation, it's a time where families and friends break out the eggnog and come together to socialize, catch up and show their love and appreciation for each other.

December is a 3 Universal Month within a 9 Universal Year, making it the ideal time to shake off what's no longer bringing you bliss in search of experiences and events that lift your spirit.

Laughter really IS the best medicine!

Surround yourself with people that make you laugh and that inspire you to be more creative and light hearted. Grab a couple of your best girlfriends and hit a comedy club or karaoke bar. Need to move some pent up energy out of your body? Carve out a night to go out dancing and let your inner child come out and play!

Communication will also be huge this month. So ask yourself:

What is your message to the world?
Are you speaking your truth?
Are you asking for what you need to be happier in all areas of your life?
How are you expressing your creative fire?
Don't hold back. Heed the call of your throat chakra and answer the Bat signal for guidance. Maybe it's time to set up a meeting with your boss and ask for that much needed raise. Or, perhaps it's saying how you truly feel about a situation within a friendship or being honest with family members about what you need to feel supported moving forward. If a relationship has been going south, December's 3 numeric vibration can offer you an opportunity to talk things out honestly and really listen to what the other person is saying, so you can reach a compromise or resolution.

Single & ready to mingle?

Prince Charming is not going to come knocking on your door. Like Cinderella, you have to put on your best dress and go to where he's hanging. So, under the vibe of this 3 universal month, make the most out of opportunities to socialize and RSVP to all of the Christmas and New Year's parties. Definitely put yourself out there but keep it light and playful. Trust me, go out there and have fun – your smile and positive vibe will be contagious!

Need to add some magical oomph to your communication rituals?

We're also under the cosmic spell of a Mercury Retrograde starting on December 19th, so lifting the communication fog will be crucial this month. Inscribe the glyph of the planet Mercury on a blue clarity candle to open the road to clarity and better communication.

Are crystals more your jam?

Work with Turquoise, Blue Lace Agate and Aquamarine crystals to activate your throat chakra and voice your needs with confidence.

Lots of love!

Zuri Eberhart
---
Zuri Eberhart is a Florida based psychic intuitive and energy healer, bringing magic and clarity into the lives of men and women from across the globe. To schedule a private reading with her, contact Zuri at Ask Zuri.com.