Cathi Bew
Kajama's featured Psychic of the week is Cathi Bew.
Looking for someone to provide you with the answers, insight, guidance and empowerment to successfully deal with and resolve all life issues? I am a second generation psychic who channels Spirit while working with my beautiful Tarot cards. This enables me to give voice to the answers and wisdom you seek whilst also empowering YOU to successfully journey forward in life. I work with compassion, integrity, and definitely no sugar coating! Spirit and the cards tell it like it is and it's my job to relate that to you.  I tailor a Tarot spread to best answer your question(s) and guarantee a speedy response and personal 1-2-1 service.
(Cathi is a featured writer on Kajama.com and is the creator of our wonderful Daily Inspirational Quotes.)
Please visit her at https://www.cathibewtarot.com.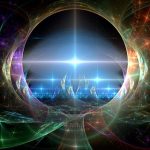 GET A FREE PSYCHIC READING! It's easy to win! Simply join our mailing list and you'll be entered in our monthly drawing for a reading with one of Kajama's gifted Psychics. For your chance to win, just sign up here!
---
Kajama welcomes articles, story submissions, inspirational messages and feedback. To learn more, visit our FAQ section under the About Us Menu.