Jennifer Jean
Kajama's featured Psychic of the week is medium Jennifer Jean, who has over 20 years experience in the spiritual arts.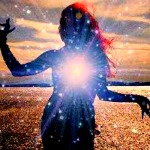 Jennifer Jean is proud to announce her new ABC Academy for Spiritual Development!

New class at the ABC Academy for Spiritual Development!

**Meet Your Spirit Guides** on Monday May 3, 7-9pm Eastern time.

In this innovative new class, Jennifer Jean will introduce you to your unique spirit team and help to make stronger and deeper connection to your life purpose. For more information, please visit: https://www.readingsbyjenniferjean.com/blog
Her readings are heart-centered, which helps her to quickly tap into the emotional energies surrounding any situation. Through the guidance of a reading, you'll be empowered to gain greater control over the "plot" of your life story, as well as your reactions to the "characters" you encounter along the way. Let Jennifer reveal the path to greater success and manifestation!
Visit Jennifer today at ReadingsbyJennifer to schedule your psychic reading!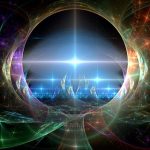 GET A FREE PSYCHIC READING! It's easy to win! Simply join our mailing list and you'll be entered in our monthly drawing for a reading with one of Kajama's gifted Psychics. For your chance to win, just sign up here!
---
Kajama welcomes articles, story submissions, inspirational messages and feedback. To learn more, visit our FAQ section under the About Us Menu.