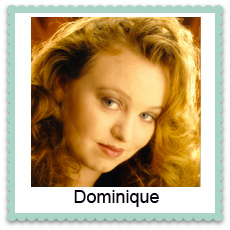 Dominique offers astrology, tarot, and consulting, including psychic readings. She is committed to expanding your well-being and clarity with spirit's help. If you are interested in increasing your spiritual capacity to support your happiness, joy, authenticity, prosperity, success, expansion, and well-being, visit Dominique at intuitivemoon.com to learn more.
Note: Clicking the link above will take you to this Psychic's Personal Website.

FREE – 3 EMPOWERING MEDITATIONS! Dominique is offering three life-changing meditations, at no cost to you. Listen to them now at IntuitiveMoon.com and select the Shop menu.
Credentials:
Professional Astrologer and Tarot Reader

Certified by Susyn Blair-Hunt
Host/Co-Creator of "Insights" Radio Show
Studied with Sonia Choquette
Meditation Teacher
Author of "Nourishing Astrology"
Want a Reading right away? Psychics Online Now.