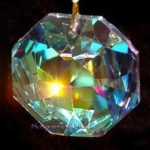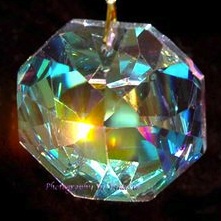 Crystal Wisdom November Forecast
Lather, rinse, repeat. You can expect a spiritual cleansing to take place this month as the Sun dives deep into the dark waters of Scorpio.
Just like the waters of the ocean, Scorpio energy can cleanse you in a salt bath and strip you bare of any energetic residue that's not in alignment with your truth. That's what Scorpio's all about: Digging deep beneath the surface for answers and allowing Spirit to illuminate the truth when we may be distracted by the daily grind.
Lapis Lazuli and Sodalite are known stones of intuition, so angelic messages can come through clearly and guide you with wisdom and strength. Use either of these stones to open up your third eye and help bring understanding to the insights gathered from dreams.
With the Sun in Scorpio until November 22, the veil between the worlds will be at its thinnest, allowing your ancestral spirits and Divine allies to speak to you via the dream realm, so Lapis Lazuli or Sodalite can be the perfect tools to enhance your clarity. The Scorpio cycle is also a great time for healing by purging what no longer supports your growth.
Meditate with Amethyst to stand strong in your intuitive truth and to absorb or clear out the negativity associated with a situation. If you think a past life may hold the key to healing, use it in conjunction with third eye chakra work to bring awareness to the lessons a certain incarnation may have for you.
Looking to add a boost of moon magic to your rituals this month? With Scorpio demanding the cosmic spotlight, you may experience some intense emotional moments and need to call on your Angelic team for help. Channel those raw emotions into your full moon rituals with the help of Moonstone. It will help keep your emotions in check so you can be focused and mentally clear to rock the Full Moon on November 6th.
Crystal Blessings!
Zuri Eberhart
---
Zuri Eberhart is a Florida based psychic intuitive and energy healer, bringing magic and clarity into the lives of men and women from across the globe. To schedule a private reading with her, contact Zuri at AskZuri.com.