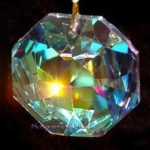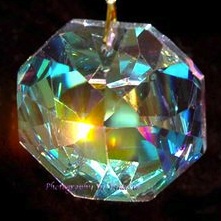 March 2015 Crystal Wisdom Forecast
Welcome to the official month of Spring!
With the ground creating the fertile space for new seeds to be planted, March is your time to sprout new pathways for creativity and luck.
Want to boost your good fortune in March? Charge up a Green Aventurine or Jade crystal on St. Patrick's Day and make it your own lucky charm all month long! Both Jade and Green Aventurine will help you flow dream your way to manifesting more prosperity in your life.
And don't be surprised if working with Green Aventurine stirs up a desire for leadership that you didn't even know you had!
If you're a writer, musician or an artist, that prosperity may very well manifest itself in the form of new ideas that translate onto the page or on canvas. Carnelian may act as your crystal muse to give birth to new projects and move past writer's block.
Got baby on the brain? Create a fertility ritual using Carnelian and Orange Calcite to set the right conditions for the future arrival of a new addition to the family (whether it be the 4-legged or human kind!)
Crystal Blessings!
Zuri Eberhart

Zuri Eberhart is a Florida based psychic intuitive and energy healer, bringing magic and clarity into the lives of men and women from across the globe. To schedule a private reading with her, contact Zuri at AskZuri.com.