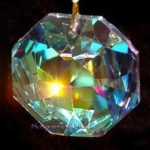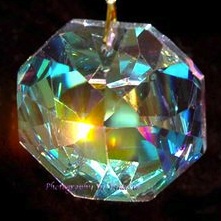 January 2015 Crystal Wisdom Forecast
2015 kicks off with the cosmic mountain goat focusing his gaze on all of the goals set for the upcoming months and strategizing on how to achieve them. Over the next three weeks, you can rock this Capricorn cycle and break the glass ceiling in your career by adopting a more entrepreneurial spirit and dazzling your clients by over-delivering and rising above mediocrity.
Work with crystal allies such as Brown Agate, Green Aventurine and Hematite to anchor your root chakra and create a stable foundation of success in your work life. Fluorite will also help you stay organized and and focused on the task at hand when your thinking's a bit scattered and you need discipline.
If holiday spending left you strapped for cash, Green Aventurine and Malachite can be ideal stones to attract new streams of revenue by aligning your vibe with prosperity. Pair them with Celestite to bring in Divine intervention and help surround your prayers of abundance with Angelic support.
If you're a shop owner, Citrine can do double duty by raising the energetic volume of happiness and financial awesome in your space. It keeps lesser vibrations from taking up any real estate in your world and keeps self confidence at an all time high. Keep a Citrine in your cash register or on your counter to keep the cash flow coming in and keep your mojo shiny + sparkly fresh.
Are you in a creative field and suffering from a lack of inspiration? Orange jasper will motivate you and spark new creative fire to your projects. When it's an emotional funk that's causing a lull in the action, shift into a vibration of joy, clarity and vision with a Carnelian or Orange Calcite. Orange Calcite has always been my go to crystal for problem solving and finding clear solutions to a problem.
Crystal Blessings!
Zuri Eberhart
---
Zuri Eberhart is a Florida based psychic intuitive and energy healer, bringing magic and clarity into the lives of men and women from across the globe. To schedule a private reading with her, contact Zuri at AskZuri.com.