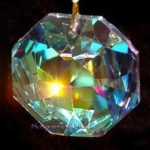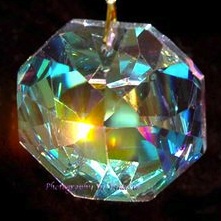 February 2015 Crystal Wisdom Forecast
Welcome to the month of love and romance!
With Cupid and the Romance Angels matchmaking left and right, it's only fitting that we fill your ritual toolbox with crystal allies that open your heart chakra and drench you in cosmic love!
For the coupled, Red Calcite can revv up your passion and vitality for each other. Allow this crystal ally to inspire you to take your relationship to new levels of awesome!
If you're relationship challenged and need a Divine wingman to guide you towards your right match, carry a Rose Quartz to shoot out Cupid's arrows and make you an irresistible beacon of light and sweetness to men and women everywhere. If you're left feeling hurt, apathetic or jaded by your past, it's time to work with Pink Calcite and Apache Tears to let go of those old stories and set new resolutions for your romantic future. You deserve the best and Pink Calcite will help you shift out of any scarcity thinking so you can be in the right head space for love. Once you've done that, Archangel Chamuel will be ready to open up a world of soul mates to you!
Need to spice up your social life? Sparkle with love and enthusiasm when you wear Danburite and watch your social circle widen with new loyal friendships!
Along with Carnelian, it's also a healing stone to work with when you need to establish boundaries so people don't step on your toes and meddle where they aren't wanted.
Is sensitivity creating verbal conflict? The dream team of Blue Lace Agate, Rose Quartz and Moonstone will help keep you emotionally balanced in times of crisis, speak with gentle truth and surround all parties in love and harmony.
Crystal Blessings!
Zuri Eberhart
 Zuri Eberhart is a Florida based psychic intuitive and energy healer, bringing magic and clarity into the lives of men and women from across the globe. To schedule a private reading with her, contact Zuri at AskZuri.com.