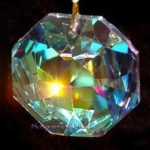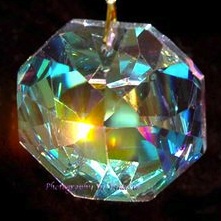 Crystal Wisdom for August 2016
Aries: Chrysoprase
This month's Venus retrograde may have you questioning the level of your love tank and where it's been depleted by people pleasing and not nurturing your needs. Chrysoprase will help you open your heart chakra, silence the mental goblins and boost your self-worth to attract the love and support you crave.
Taurus: Snowflake Obsidian
Are you considering a leap of faith but freaked out about how it will pan out? Carry a Snowflake Obsidian to give you the courage to blast through any doubts and shine your road ahead with clarity and confidence. Trust in your power to shift through any fear based thinking, and see the jewels of potential lining your pathway.
Gemini: Malachite
With the love planet Venus crawling backwards, this month may bring lessons from your relationship sector. If an ex or someone from your past knocks on your door, it would be wise to look at the patterns you've been repeating and stop the bus from re-entering crazy town. Malachite offers the protection you need to exercise some tough love and look out for your heart's best interests.
Cancer: Red Tiger's Eye
It's time to activate your entrepreneurial spirit and search for ways to grow your bottom line. Maybe it's taking that hobby and turning into cold, hard cash by opening up an Etsy shop. This month, brainstorm on how to take those ideas to the next level with an online course, e-book or polish that manuscript and get it in the hands of the right people. Whatever the dream, reach for the stars and go for it!
Leo: Blue Howlite
Trust in your abilities to move past your own limitations this month. You have a well of power within to lead, command and be brilliant. Step into that power place and own the stage, Leo! You have the skills and gifts to really make your mark in the world.
Virgo: Amazonite
Be prepared to stand up for yourself this month and be heard. You may want to do some Tarot magic with the Seven of Wands to transform conflict into peace and resolution. Your message is important, so get it out there by vlogging, writing articles or giving a talk to inspire change within your community. Call upon Archangel Gabriel when working with Amazonite to strengthen the energy of this crystal and add extra oomph to your cause.
Libra: Aquamarine
Could your intuition use a boost? Place a crystal grid of Aquamarine underneath your bed to allow for your dreams to reveal deeper psychic insights into the week's concerns. Aquamarine can also be very emotionally cleansing and balancing, which makes it the perfect crystal when you are interacting with others and you need to do an energy dump at the end of the day.
Scorpio: Red Carnelian
It's time to act action and let your creativity flow in new directions! Red Carnelian fires up your mojo to achieve new goals and have the courage to see change through to the end. When you feel like you're running out of fuel, work with Carnelian to inspire you to open new creative doors and motivate you to start over. Anything is possible for you this month if you open your heart and mind to the possibilities!
Sagittarius: Smoky Quartz
How's your protection bubble this month? When the incessant chatter of what's going on with the people around you is weighing you down or affecting your productivity, call upon Smoky Quartz to create your own crystallized version of a fiery wall of protection around your mind and your energetic space. Work with it to ground you and keep you focused on the task at hand: world domination.
Capricorn: Black Tourmaline
August calls you to explore the health of your root chakra and how you are creating security for yourself. If life situations or people are causing unnecessary drama or chaos in your orbit, work with Black Tourmaline to ground you back in reality and what matters.
Aquarius: Hematite
Let's look at your home wards this month, Aquarius, and assess what needs to be smudged, cleared out and re-fortified. Strategically placing some Hematite and Clear Quartz crystals in your home as an added layer of defense and energetic support.
Pisces: Red Jasper
Pump up the volume on your moxie, Pisces! Red Jasper will energize and empower you to confront issues with success this month. Single? Known as a stone of endurance, you can use it to blow away the competition. Use Red Jasper to channel southern charm and win the affections of that person you've had your eye on.
Crystal Sparkles!
Zuri Eberhart
Zuri Eberhart is a Florida based psychic intuitive and energy healer, bringing magic and clarity into the lives of men and women from across the globe. To schedule a private reading with her, contact Zuri at AskZuri.com.