[title size="2″]Healing for My Sick Child[/title]
by Aliya
Whenever I share this story with my son who is now 10 years old, his eyes fill with wonder about the power of the spiritual world. It also brings me comfort to tell it told over and over.
My son had come down with RSV (respiratory syncytial virus) when he was six months old. He ran a fever of over 101 for days. I had given him baby aspirin, but every day, the fever came back. I had taken him back and forth to the doctors, but there was little they could do because of his age.
This went on for three weeks. Just when I was at my wits end, I lay him on my chest and cried. I cried so long we both fell asleep on the couch. That's when I dreamed of my grandfather, who had passed away over five years earlier. He came to me and I tried to hand him the baby, saying, Please help. He is sick and the doctors won't do anything.
My grandfather wouldn't hold the baby, and I didn't understand why. He looked at me and said, It took a lot of struggle for me to come here, but I want you to know that he will be okay. He then turned and walked away.
When we awoke from the nap, my son's fever had broken, and my pajama shirt was soaking wet. I couldn't believe it! Until this day, out of my three children, he is the one who never gets sick! I thank God every day for the guardian angel of my grandfather, for I know he is watching over us.
---
Aliya has won a free 30-minute reading with psychic medium Jacquie Svensson, who has been reading for more than 40 years and has some very exotic divination tools in her tool kit.
---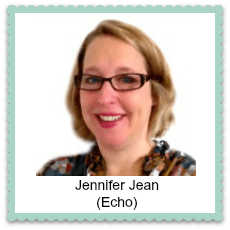 Next week's winner will win a free 30-minute reading with psychic medium Jennifer Jean (pictured at left), who has over 20 years experience in the spiritual arts.  Her readings are "heart centered," which helps her to quickly tap into the emotional energies surrounding any situation. Through the guidance of a reading, you can be empowered to gain greater control over the "plot" of your life story, and your reactions to the "characters" you encounter along the way.
If you're hoping for a free psychic reading, this is a great way to win one: just share an amazing personal spiritual experience with us. Each week, we'll pick the best story and the author of it will win a free psychic reading from the reader offering one that week. Stories should be true, amazing, and be either about you or someone you personally know. Winners will be notified by email, and winning stories will be posted here each Monday.
To enter your own story in the contest, please use the form below. (You may want to write it up first and then copy and paste it here.) We look forward to reading about your amazing spiritual experiences!