[title size="2″]Signs of Protection[/title] by Ann
Not long ago, a friend invited me to go with her to an energy blessing. The guests sat in a circle and one by one received an energy blessing as awakened practitioners placed their hands on the guests' heads. As the blessings proceeded, my body positively hummed with energy, and I could not only feel but see cords of white light connecting everyone in the room through their heart chakras. It was a lovely feeling.
Suddenly, as one of the practitioners put her palms to my crown, my light went black. It was like the light had been sucked right out of me, and I instinctively invoked a divine shield to expel her from my energy field. I left the gathering with an uneasy feeling that made for a sleepless night of fretting over how the woman had affected my energy.
The next morning, as I went about my errands, I kept praying for protection and asked for Archangel Michael's help to sever any cords of attachment between the woman and myself. A few minutes later, I noticed a car with a vanity license plate that read: Mikael. I took some comfort from it but continued to worry.
Half an hour later, as I drove through downtown, I recognized the same car by its license plate. Feeling relief, I said aloud, Archangel Michael, are you with me and protecting me? A moment later, an armored truck pulled out in front of me. Emblazoned on the side of the truck was the company's name: Garda. I let go of my worries, knowing that I was guarded and protected by the best.
---
Ann has won a free 30-minute reading with psychic medium Jacquie Svensson, who has been reading for more than 40 years and has some very exotic divination tools in her tool kit.
---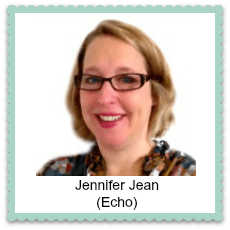 Next week's winner will win a free 30-minute reading with psychic medium Jennifer Jean (pictured at left), who has over 20 years experience in the spiritual arts.  Her readings are "heart centered," which helps her to quickly tap into the emotional energies surrounding any situation. Through the guidance of a reading, you can be empowered to gain greater control over the "plot" of your life story, and your reactions to the "characters" you encounter along the way.
If you're hoping for a free psychic reading, this is a great way to win one: just share an amazing personal spiritual experience with us. Each week, we'll pick the best story and the author of it will win a free psychic reading from the reader offering one that week. Stories should be true, amazing, and be either about you or someone you personally know. Winners will be notified by email, and winning stories will be posted here each Monday.
To enter your own story in the contest, please use the form below. (You may want to write it up first and then copy and paste it here.) We look forward to reading about your amazing spiritual experiences!