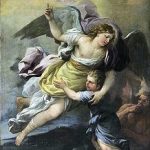 by Dan Millman and Doug Childers
On May 16, 1986, the little town of Cokeville, Wyoming, became the site of a potentially devastating tragedy. At one o'clock that afternoon, white supremacist David Young and his wife, Doris, rolled a shopping cart loaded with powerful gasoline bombs, rifles, and handguns into the Cokeville Elementary School. Young was the town's former marshal, fired for incompetence and reckless behavior.
This is a revolution and I'm taking your school hostage, he told the startled school secretary. Don't set off any alarms or make any calls or you and all the children will die. With that, Young and his wife herded 150 children and several teachers - nearly a third of the town's population - into a large classroom.
Young's demand: Within ten days, he and his wife must receive three hundred million dollars from the United States government and a personal phone call from President Ronald Reagan, or they would detonate the incendiary bombs. There would be no negotiations.
Young's diaries later revealed his real plan - get the money, then blow up himself, his wife, and the children. The town of Cokeville would pay, and Young would have his revenge. A severely disturbed man, he believed they would all reincarnate in a more evolved dimension. He had more than enough explosives to carry out his threat. Two weeks before, he had gone to an isolated range and set off a test bomb, producing an enormous fireball more than sufficient to incinerate a schoolroom full of children.
For nearly two and a half hours, crowds of anxious parents and friends, as well as news media and other onlookers, waited behind the police lines in a tense vigil, hoping and praying for a safe resolution - even a miracle.
The siege ended two and a half hours after it began, with a cataclysmic explosion. Minutes before that, Young had handed his wife, Doris, the bomb trigger and gone to the bathroom. According to evidence gathered at the scene, Doris detonated the bomb, apparently by accident - only yards away from fifty children huddled in the back of the class.
Immediately after the explosion, Doris Young, now engulfed in flames, staggered out the door and met David in the hall. He shot her once in the head - a mercy killing - and shot and wounded a teacher running down the hall, then returned to the bathroom and shot himself.
According to eyewitnesses in front of the school, bright orange fire engulfed the classroom. The whole town, by then gathered outside, watched in horror as black smoke poured out the windows. As they rushed toward the classroom, now a burned-out shell, the ammunition stockpiled in the bottom of Young's cart went off in the blast, and bullets streaked through the room.
The police chief's daughter, Barbara Frederickson, described the scene as it appeared just after the blast had gutted the room where the children were held hostage. We heard a big boom and then children came out screaming. The teachers were crawling around on the floor and throwing children out the windows. The entire room was on fire. In the inferno after the blast, thirty-two people received second-degree burns to their faces, and one child was hit by a stray bullet. But none of their injuries was life threatening. Incredibly, all the hostages survived.
But the miracle that had happened in the town of Cokeville, Wyoming, wasn't fully revealed until children separately began to describe to their parents, rescue workers, and police beings of light who had come down through the ceiling. First-grader Nathan Hartley saw them and knew right away they were angels. Rachel and Katie Walker said they were bright like lightbulbs, and that one hovered over each of the hostages. The angel hovering over Nathan told him she was his great-grandmother, and warned him, The bomb is going to explode and the two bad people are going to die. She then told him, Go stand near the window.
Another angel told Katie the same thing. Katie's brother Travis heard a clear voice tell him to take his sisters to the window and keep them there, and that they would be all right. Still another six-year-old child said, A lady told me that a bomb was going to go off soon; she said go to the window and hurry out.
Other children also saw, heard, and felt the presence of these beings.
I can't begin to tell you how lucky they were, testified bomb expert Richard Haskell of the Sweetwater County Sheriff's Department. When you look in that classroom - when you see all that charred furniture and burnt walls - it's amazing that there weren't 150 kids lying in there dead. To call it a miracle would be the understatement of the century.
---
From the book Bridge Between Worlds, Copyright 1999, 2009 by Dan Millman and Doug Childers. Reprinted with permission from H J Kramer/New World Library.
Dan Millman is a former world trampoline champion, hall of fame gymnast, university coach, college professor, and bestselling author whose eight books, including Way of the Peaceful Warrior, The Laws of Spirit, and The Life You Were Born to Live have inspired millions of people in more than twenty languages.
Doug Childers is an author, editor, and writing coach whose books include The Energy Prescription and The White-Haired Girl. He lives with his family in northern California.