Weekly Astrological Forecast
December 29 2014 through January 4, 2015
Despite the fact that we're in holiday mode, most of us will find ourselves working at home or at work the first two days of the week, as we complete projects, put away decorations and prepare for a new year. The Taurus Moon will give us a chance to create and/or review our new year resolutions for 2015, trimming them down to reasonable changes we can make to improve our lives. We'll close out the year under this grounding Taurus Moon, but on New Year's Day, awaken to a Gemini Moon intent on filling our heads with great ideas, versatility and curiosity. Since everything is pretty much closed on New Year's Day, most of us will be surfing the internet highway to check out the after-Christmas sales, new diets and exercise equipment. Let's pause for a moment to remember that the most important changes we'll make this year will be internal and spiritual, as this is always the first step to manifesting success in every area of our lives. Venus and Mercury will both move into Aquarius this weekend, which will accelerate our desires to do things "differently" this year, so let's keep an open mind and embrace the limitless potentials of 2015 with outstretched arms! To complete the holiday season in astrological style, we'll have a Cancer full Moon on Sunday. Full Moons signal a time of release, affirming that we are ready to close the door on the past and move into a new future with a clear path! Happy New Year everyone – may the road ahead bring your greatest dreams to life this year!
---
Featured Spiritual Articles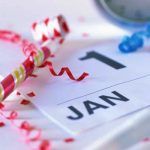 3 TIPS TO MAKE BETTER CHOICES FOR THE NEW YEAR
by Djuna Wojton
We've ushered in a New Year, and with it comes an opportunity to make a fresh start. You have probably made your list of resolutions for the coming year with renewed optimism, but creating positive changes can be challenging.
Even if you are determined to follow through this year, it is easy to get off track; making a change is a gradual process that takes time. You need support and a deep commitment to keep at it when the going gets rough.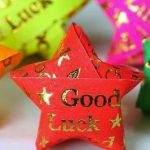 by Richard Webster
People have always been fascinated by luck, and throughout history, numerous methods have been devised to try to entice good luck. Luck explains how one person experiences a series of fortunate opportunities while someone else with equal abilities does not. Luck can be fickle, too. Someone can be lucky one day, and unlucky the next. Some people are lucky in certain areas of their lives, and unlucky in others.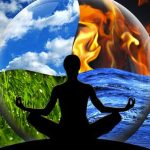 BALANCE YOUR EARTH, AIR, FIRE AND WATER
by Natalie Harter
Balance is an elusive quality that we all strive for, and the New Year is a particularly good time for us to start fresh in this arena. The essence of our beliefs is captured by the notion of balance—the balance of the seasons, of light and dark, night and day, death and rebirth, god and goddess, body and spirit.
---
Psychic Advice Column
What do you think it means when you have broken off your relationship with someone you loved, and then you bump into them at a traffic light or in a store when you are the only two people in the store? The timing is so perfect that this must be meaningful. Is this a sign that the relationship is not over, or is it a test to see if I can remain strong, or something else entirely?
---
GET A GENUINE PSYCHIC READING AT KAJAMA.COM
Featured Psychic of the Week
Michelle
Kajama's featured Psychic of the week is Michelle Griffin, who has been helping people for over twenty-five years with her tarot readings, healing work, caring and honesty. She offers guidance in all areas, and has aided hundreds of people as they walked through personal and romantic crises. Michelle has profound insights into all aspects of dreams and their interpretation. Michelle combines tarot wisdom with her channeling abilities to provide you with the information and guidance you need.
Visit her at intuitivesolutionsbymichelle.com for more information or to make an appointment.
---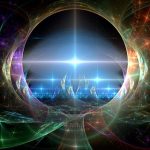 Congratulations to Cindy B., Kajama's November winner of a free Psychic Reading!
It's easy to win! Simply join our mailing list and you'll be entered in our monthly drawing for a reading with one of Kajama's gifted Psychics. For your chance to win, just sign up here!
---
Kajama.com welcomes articles, story submissions, inspirational messages and feedback. To learn more, visit our FAQ section under the About Us Menu.