[title size="2″]
Astrological Outlook
[/title]
We'll be off and running as the week begins under the vibes of a grounded Taurus Moon, not to mention the power surge that yesterday's Aries new Moon generated. Let's get our practical tasks out of the way Monday through Wednesday, as Thursday's and Friday's Gemini Moon will have us running solely on brain-power! With the exception of Venus' move into Pisces over the weekend, we can expect smooth sailing and little interruption as we dive head-first into the new season. Now that we've attended much of our spring cleaning, this is the perfect time to get organized. It's also great astrological weather for starting a garden, repainting the living room or buying new furniture. If we remember that our outside actions can generate change on the inside just as effectively as turning within to manifest outer change, we'll realize that physical movement and action are just as vital to our overall well-being. Venus has been having a hey-day in Aquarius for the last few weeks, but when it dives into Pisces on Saturday, our thoughts will turn to beauty, art and poetry. Plan on getting a makeover or redecorating an area of your home, and if you're not typically the creative type, you can enjoy the works of other: Visit an art gallery, invest in some new music or download a book of poems or prose by your favorite author. Just remember to plant a few seeds for the future every day, as we're now traveling through the most fertile time of the year!
---
To find out how the above influences will affect your own Sun Sign, click here Daily Horoscopes for Susyn Blair-Hunt's horoscopes, the best on the internet! (Is it your birthday this month? Get your birthday forecast for the year ahead too!)
[title size="2″]
Featured Articles
[/title]
Procrastination Is Genius in DisguiseAn excerpt from Get It Done
by Sam Bennett
"Have you ever noticed that procrastination causes you pain? It hurts your heart, it hurts your self-esteem, it hurts your relationships, it hurts your career, and it hurts your income. And just as a pain in your body alerts you to something that needs healing, the psychic pain of procrastination can serve as an important wake-up call. That is why I call procrastination genius in disguise."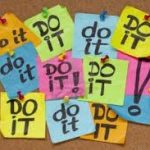 I Know What I Need to Do — I Just Can't Make Myself Do It
by Sam Bennett
"When you have the instinct to create and you simultaneously have the instinct not to create, your fear says, "Don't do it!" And so, confused by these two equally strong instincts, you shut down and get stuck playing an online word game for hours on end. Sometimes years."
Which of Your Thirty-Seven Projects to Tackle First?
by Sam Bennett
You have so many great ideas, and you can't decide which one(s) to follow through on. Or maybe once you finally settle on one and get into it, you get bored and drop it like a hot potato for something new. I know.
[title size="2″]
Double Vision
[/title]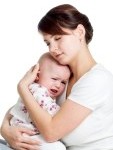 Do We Choose the Families We Are Born Into?
Two Kajama psychics answer a reader's question about a soul's ability to choose the family they will be born into, and how karma plays a role in the parents they choose.
[title size="2″]
Amazing Story Contest
[/title]
The Amazing Story Contest is a great way to win a FREE psychic reading. This week's winner of the Amazing Story Contest has won free psychic reading with Alia Night. Alia is a witch, empath, psychic tarot reader and clairvoyant. She covers all aspects of both physical and emotional issues. She also teaches spell casting and the magic sciences, the occult, tarot, runes, dream interpretation, crystals, quantum jumping and energy manipulation. She can give insights into past life issues and how they may be influencing the present and future. For more information on her reading services, visit ReadingsByAlia.com. To read this week's winning story and perhaps enter your own in our contest, visit The Amazing Story Contest.