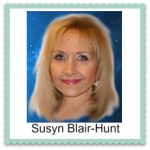 Susyn
Join SUSYN live September 16th at 11 am Central Time on Julie Calvey's "Create the Live You Love" Summit! Free gift, mini-readings and special VIP Packages - Click Here for Details.
Whether you're interested in finding your soul mate, changing careers, breaking through blocks, channeling a loved one or investigating past lives, Susyn combines astrology, tarot and intuitive clairvoyance to give you the most accurate and enlightening reading possible. Join Susyn's Celestial Circle today and have your horoscopes delivered to your email every morning, plus over $60 in free gifts!
Kajama's featured Psychic of the week is Susyn Blair-Hunt.
Visit SusynBlairHunt.com to schedule an appointment.
---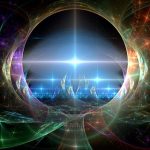 Congratulations to Deb B., Kajama's August winner of a free Psychic Reading!
It's easy to win! Simply join our mailing list and you'll be entered in our monthly drawing for a reading with one of Kajama's gifted Psychics. For your chance to win, just sign up here!
---
Kajama welcomes articles, story submissions, inspirational messages and feedback. To learn more, visit our FAQ section under the About Us Menu.